Electronics Kitchen Appliances
SFI Retail consists of a team of professionals dealing in consumer durable industry. SFI Retail's Principal Consultant, Rahul Goel entered the electronics kitchen appliances market in India almost three decades ago. He brings with him knowledge of Global quality standards of electronics kitchen appliances and has worked with the leading Indian and International electronics kitchen appliances brands to deliver top-of-the-class products.


Our team, under his very capable leadership has come up with our latest suite of electronics kitchen appliances that can surpass the expectations of the consumers because of their effectiveness, efficiency, secure built and compact size.
Thus, it brings us great pleasure to introduce you to


TARZAN A 3- in-1 Kitchen King Juicer Mixer & Grinder which is a must have for every household.


TARZAN is a multipurpose machine that is equipped with raw power of 900 Watt copper motor.
It's strong motor makes it suitable for long usage of upto 90 minutes without breaking a sweat!


We urge you to make a list of
all the food ingredients you wish to mix,
all the fruits you wish to juice and
all the spices you wish to grind
and give TARZAN a whirl!
Numbers Speak For Themselves!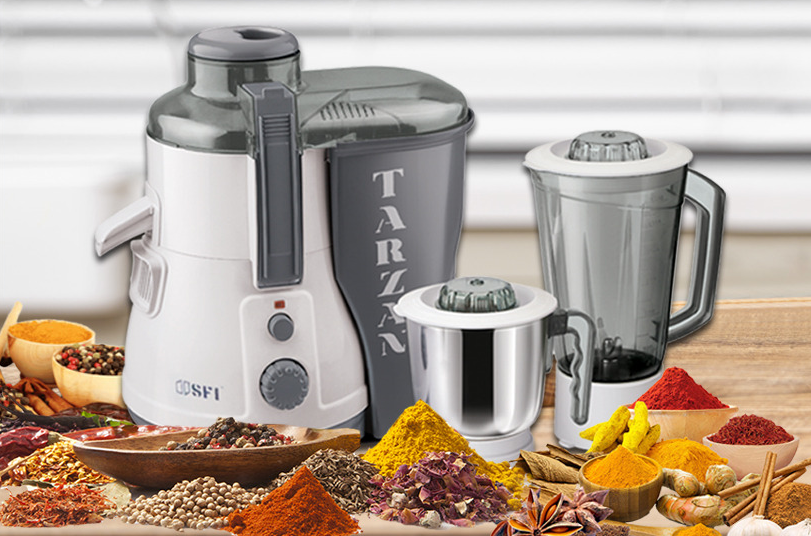 These electronics kitchen appliances help and prevent ingredients from spilling. It is compact, affordable, and recommended for making chutneys and smoothies as well.
Online Kitchen Products comes with a Powerful 900 Watt Motor with two ball bearings for increased efficiency.
Uses of Juicer Mixer Grinder